The New Triple Glazed Window Systems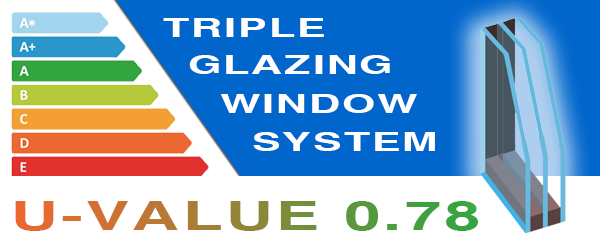 The new Whitehill Spindle Tools Triple Glazed Window Systems - with a u-value as low as 0.78 W/(m2K)
Building on existing tooling sets, Whitehill window systems can now be adapted to take 36mm DGU 4/12/4/12/4 krypton.
A whole window system u-value of 0.78 W/(m2K) (HP Flush) is below the Passive house min requirement of 0.80 W/(m2K), enabling Whitehill customers to compete against much larger specialist manufacturers.
(N.B. Not passive house registered)
By offering the option of a triple glazed window system, Joiners put themselves at the forefront of technological developments to help combat climate change, thereby increasing their market diversity and marketability.
Email us or call +44 1582 736 881 to get more details on our range of window and door systems.